Storage of potatoes, bulbs and onions
Salco provides sliding doors for the storage of potatoes, bulbs and onions. These sliding doors have a solid and durable construction. The doors are low-maintenance, easily operable and made for many years of carefree use. Can be placed both indoors and outdoors, in numerous versions with extensive glazing options.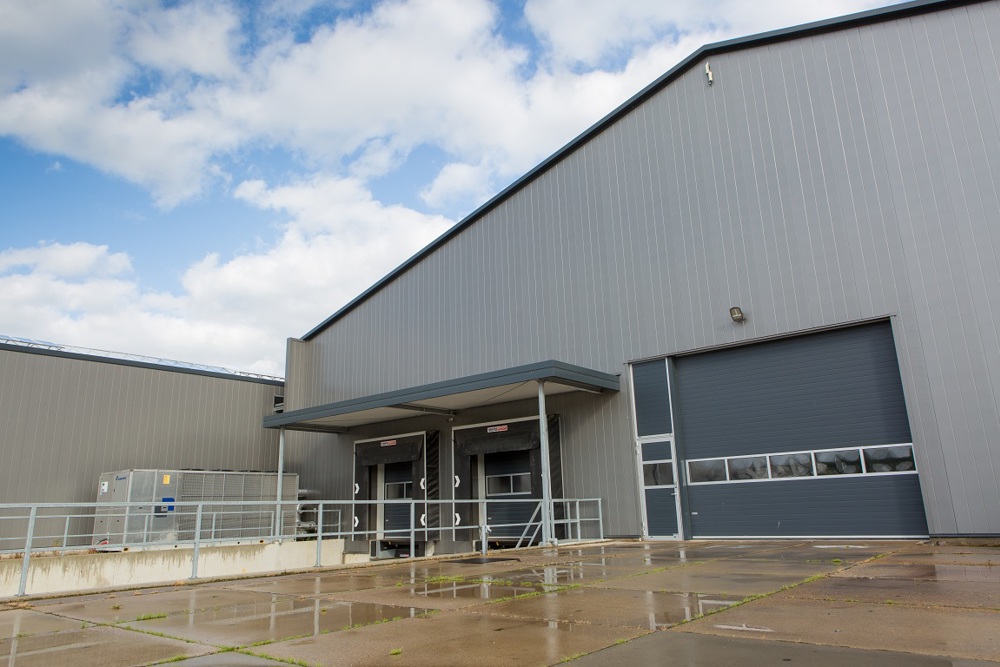 Flower bulb company Leek Tulips - Berkhout
Leek Tulips B.V. is a young and flourishing company located in Berkhout. They specialise in the forcing and cultivation of tulips. Salco was asked to supply and install overhead and sliding doors for this beautiful flower bulb company. Behind these doors, the flower bulbs and flowers are well stored.
Read more
The right door for storing potatoes, bulbs and onions
The sliding door opens easily and is closed tightly using the convenient sliding system. Using these doors you save a lot of space. Salco's sliding doors are low-maintenance and available in virtually any desired size. The sliding door has optimal accessibility. It is possible to place several doors next to each other and slide them in front of each other. This creates one large, sliding wall, allowing you to load and unload quickly and efficiently. A (partly) cold bridge- interrupted version is also available, unique for this type of doors.
The right door for your business operation and activities
The sliding door is fully adapted to your wishes, so it fits in perfectly with your business operation and activities. Salco offers an extensive package of doors for various target groups and uses. The sliding doors are available both insulated and non-insulated. The doors can be executed in top-rolling and bottom-rolling versions.
A fixed door solution
For your company, too, we have a fixed door solution. A solution you maybe haven't even thought of yet. If you involve us in the process at an early stage, we can advise you in advance.
Check out our range of doors for string potatoes, bulbs and onions. And doesn't it exist yet? We will make it. How can we help you? Phone to +31(0)228-564 200 or contact us using the contact form.